Online Signings
Due to the COVID-19 restrictions that hit us last year, ourselves and fans were devastated that exhibitions, meet & greets and other events/signings were no longer going ahead. We came up with an idea to host signing events online via our website, using social media and our guest's endorsement to reach as many fans and followers as possible, bringing some fun and joy back into the community. 
Our first online signing.
Our first signing took place in August 2020, where current companion Mandip Gill (Yaz) signed three different versions of 10x8" photographs, as well as (at the time) the newly released B&M-exclusive action figure set "Friends & Foe of The Thirteenth Doctor". Mandip kindly donated her fee to The Alicia Boparai Foundation - a charity that raises funds for children & young people affected by limiting illnesses.
Our second online signing. 
We kicked off 2021 with another fantastic guest as 7th Doctor, Sylvester McCoy joins us to take part in signing 2 versions of BBC-licensed 10x8" photographs, taking place late February.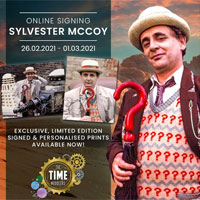 Our most recent signing.
Following the success, hype and talk about our signing with Sylvester McCoy, we announced our next guest, Sacha Dhawan (current Master) which took place March 2021.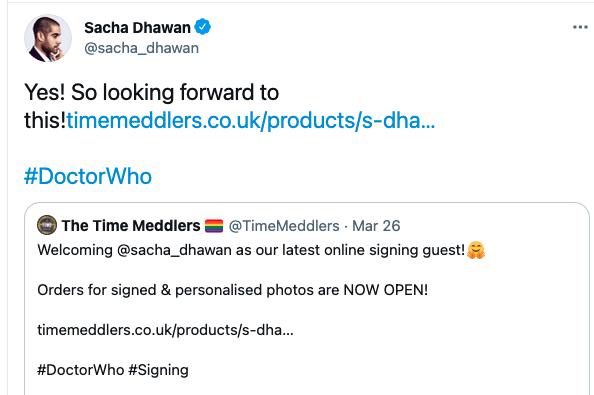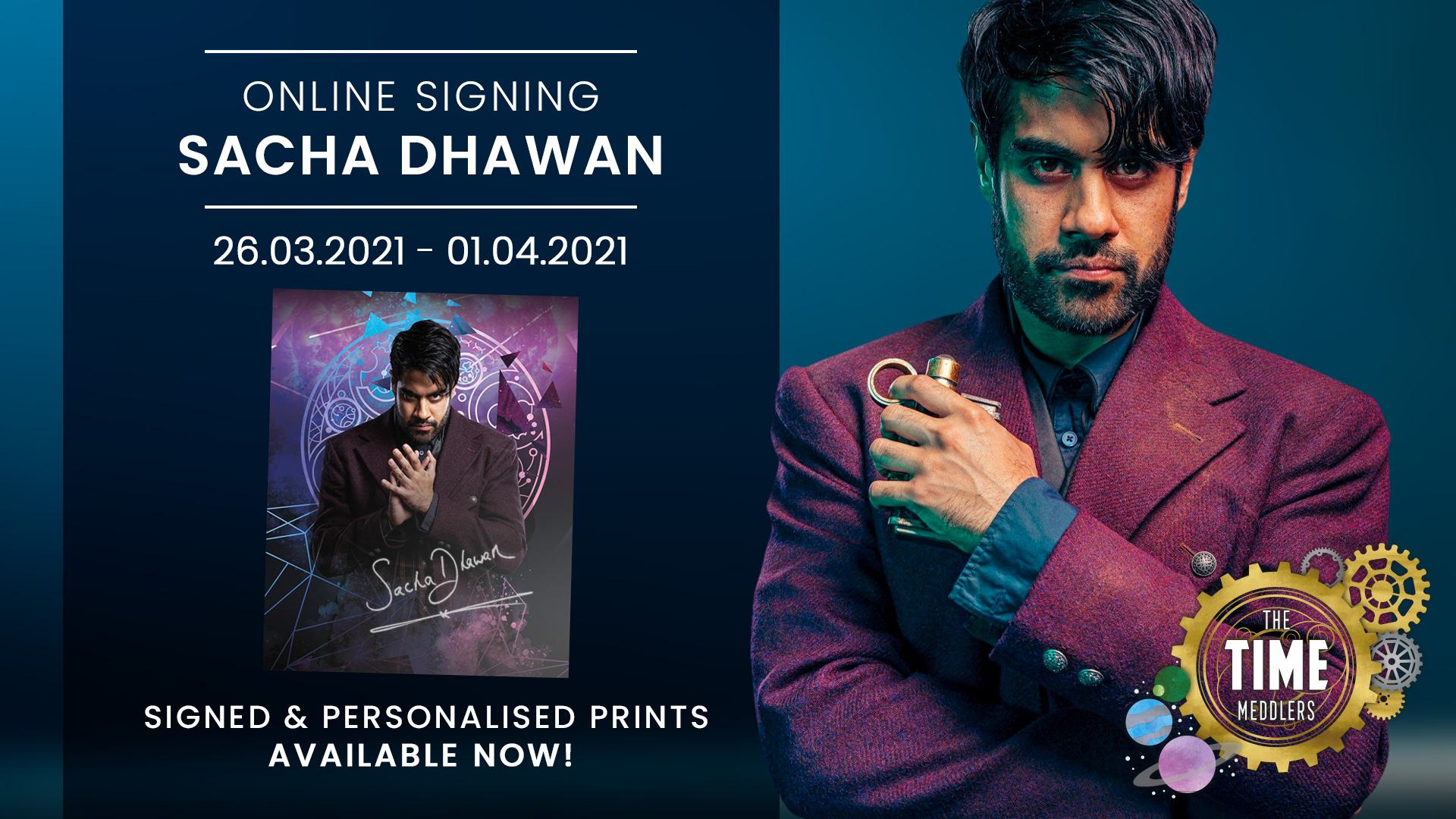 Upcoming events.
Our next event will be held at the end of June! We have a special announcement coming soon on our Twitter @TimeMeddlers so make sure you are following us. Don't miss out!
0 comments